The best teacher according to the BUT student voting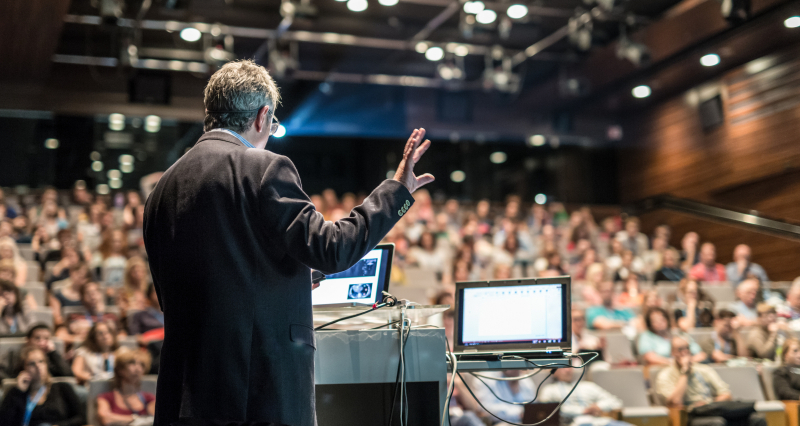 BUT is a university and therefore its primary goal should be teaching and training new professionals. However, this cannot be done without quality teachers. Let's appreciate and encourage them in their work! With this goal in mind, the Rector of the BUT, with the support of the Academic Senate, announces the competition "The best teacher according to the evaluation of students at the BUT".
Remember the teachers who taught you. Who of them was a great lecturer, who had the gift to explain, to captivate? Who impressed you humanly?
Now you have the opportunity to select up to three lecturers who taught you this academic year and vote for them.
Who the award is for
The award is for outstanding educators.
Any teacher (academic, postdoc, adjunct ...) who taught in the 2022/2023 academic year is eligible to win:
At least 5 students at FA, FFA, FCH, IFE and CESA in Bachelor's or postgraduate studies.
at FCE, FEEC, FIT, FBM and FME in bachelor's studies at least 15 students or in continuing master's studies at least 8 students.
Voting
Every full-time bachelor's or master's student at the BUT has the right to vote (everyone can vote as many times as they have active studies at the BUT).
Voting is done through a central information system.
The student selects the top three teachers from those who have taught him/her in this academic year, including their ranking.
The BUT management guarantees students that the information about which student chose whom is confidential.
Evaluation
The results of the competition will be determined based on the number of votes received. The number of students the teacher has taught in a given academic year will be taken into account.
The evaluation will be carried out separately for each faculty (undergraduate and graduate separately), for CESA (undergraduate) and for IFE (graduate). Thus, there will be a total of 18 winners at the BUT.
The overall results will be published.
Award ceremony
The award ceremony will take place at the Academic Assembly.
The Rector of the BUT will award the two best teachers from each faculty (one for teaching at the Bachelor's level and one for teaching at the Master's level) and the one best teacher from the IFE (for teaching at the Master's level) and one best teacher from CESA (for teaching at the Bachelor's level).
The winners will receive a financial reward. If someone wins more than once (in more than one faculty, or for undergraduate and graduate studies), they will be rewarded only once.
Schedule for 2023
Student voting until June 30, 2023.
July: evaluation of the vote and publication of the results.
September: presentation of the award.
Source:
vut.cz/en
---