Find
new
colleagues
and
employees
at
the
faculty
With its 3,200 registered students in the various study programs and modes, the Faculty of Electrical Engineering and Communication is among the largest constituents of Brno University of Technology. The graduates are top achievers when it comes to know-how and prowess in their respective fields, building on our intent to produce competitive, job market-ready specialists able to meet the demands of the industry at the highest national and international levels. Target your candidates while they study.
Our graduates
are top experts
and leaders in the field of electricity
~750

students graduate each year

86 %

of the FEEC's students gain professional work experience when still at the university

97 %

of the graduates obtain a job within 3 months after graduation

CZK 32,000

is the average starting salary
We focus on the following fields
Audioengineering

Automation and Measurement

Biomedical Technology and Bionformatics

Communications and Informatics
Cybernetics

Electronics and Communication

Information Security

Materials Engineering
Microelectronics

Power Electrical and Electronic Engineering
Possible ways of cooperation
Supervise a thesis

Supervise or review a thesis to engage and train a prospective member of your company's team.

The Student EEICT conference

Each year, the authors of the faculty's highest scoring theses are invited to convert their results into papers and to prepare and deliver presentations before the evaluators at this traditional, multifaceted symposium. Join in to monitor the talent pool, allowing your company to win an innovative staffing resource. Unsure about how to take part? The vice dean for external relations will advise you on the many choices and advantages open to our associates.

The perFEKT JobFair

Recruiting an able employee with a technical mindset is currently a difficult challenge. This is why Student EEICT has been directly accompanied by perFEKT JobFair, a major career opportunities event in the field. On one and the same day, you can thus listen to a student present the conclusions of their findings to an audience and then see them managing an exhibition booth. If interested, please contact the vice dean for external relations.

Customized education

Are you seeking ways to promote your business in an academic environment? Organize a lecture, a brief seminar, or an all-day workshop to introduce your technological achievements and professional views. With the growth of our students in mind, the vice dean for external relations will readily suggest possible scenarios and means of participation.

Internships

While the students greatly appreciate internship opportunities, the companies are guaranteed the worthwhile chance to test their interns' abilities in-house. Contact the vice dean for external relations to obtain more detailed information and recommendations.

Corporate scholarships

If you wish to grant a talented student hands-on financial aid, a company scholarship may be the straightest path to that end. Whether a one-time award for a thesis or a regular payment scheme to cover work experience or study abroad efforts, your model is adjustable to perfectly fit the purpose. Discuss the questions and alternatives with the vice dean for external relations.
Use our potential. Supervise a thesis at the FEEC.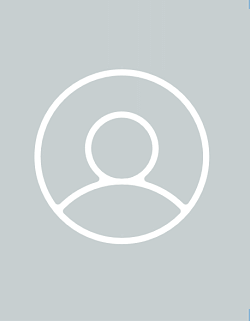 prof. Ing.
Tomáš Kratochvíl
Ph.D.