BUT at SEMICON Taiwan: Cooperation with the Czech Republic is in demand
The establishment of several new cooperations in the past year has confirmed that chip design and semiconductor technology research at BUT is among the highest quality. Researchers from the Faculty of Electrical Engineering and Communication (FEEC) and CEITEC BUT headed to SEMICON Taiwan, the largest trade fair in the field of semiconductor technology, which took place last week on 6–8 September in Taipei.
Brno University of Technology (BUT) was the only university at the Czech booth. It presented its research together with industrial partners and other membersof the Czech National Semiconductor Cluster (CNSC), of which BUT is a founding member. The head of the Department of Microelectronics at FEEC Jiří Háze traveled to the fair on behalf of BUT along with the deputy director Pavel Krečmer and professor Tomáš Šikola from CEITEC BUT.
SEMICON Taiwan is not only a platform that connects the Taiwanese and global microelectronics ecosystems. It also facilitates collaboration between industry, government, academia and research institutions. Its main objective is to shape the direction of semiconductor technology trends, promote technological innovation and networking. With its participation in the fair, BUT has thus defended its position in the group of professionals who set this direction.

The fair included a number of accompanying events – conferences, workshops and lectures. Jiří Háze presented the activities of the CNSC in the EU-Taiwan Investment Partnership Forum on Semiconductor Clusters, which was attended by over 200 representatives of companies, research institutions and universities. Its large attendance is proof that there is a great interest in cooperation with the Czech Republic and with European countries in general and that BUT has a good reputation among professionals in the field of semiconductor technology.

"We have been in contact with colleagues from Taiwanese universities for a longer time. We are now mainly discussing the possibilities of education, cooperation in science and research and the broadening of study and work stays abroad. Our students already participate in summer schools which are happening right now. Furthermore, we are going to be involved in the Semiconductor University Alliance which was established by the Taiwanese government with the aim of increasing the number of graduates in this field worldwide," described Háze at the fair.
BUT has achieved excellent results in the field of semiconductor technologies. The university is not only a member of the Czech National Semiconductor Cluster (CNSC), but also a part of Silicon Europe. You can read about the activities of BUT in chip research in the news section on the university's website.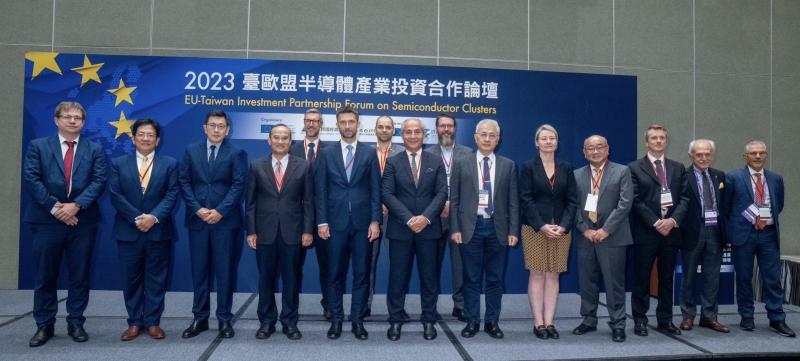 Source:
vut.cz/en
Author:
Mgr. Jana Vyklická
---