BUT achieved the best ranking in the prestigious QS Rankings in 6 years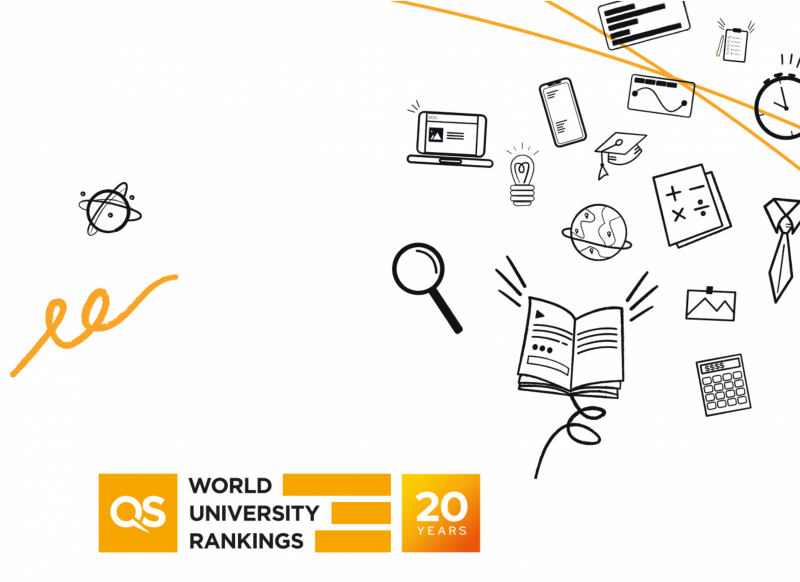 Brno University of Technology (BUT) has ranked 611th-620th in the latest edition of the prestigious QS World University Rankings. This means a move up 90 places compared to last year's edition and also a position among the 41% of the top-ranked universities in the world compared to last year's 49%.
The indicators of the proportion of international students, the university's reputation among employers and participation in international research networks contributed to the excellent result. In all of them, the BUT is among the 400 highest ranked institutions. The most significant shift was in the Employer Reputation indicator, where the university improved by 49 places and jumped to the 280th place. QS also ranks the intensity of the university's research as very high.
"I am very happy about the improved ranking of BUT among the best universities in the world. It is the result of increased attention to data. I would like to thank all members of the academic community, researchers, staff and partners of the university for contributing to this success through their work over the past years. I especially appreciate the fact that the evaluation confirmed the good reputation of the University and its graduates among employers from all over the world," said Rector Ladislav Janíček.
Among the 16 Czech schools in the ranking, the BUT took 5th place, with Charles University (248th), Masaryk University (400th), Czech Technical University in Prague (454th) and the University of Chemical Technology in Prague (556th) ahead of it.
In March, QS published the World University Rankings by Subject, in which the BUT was among the best in architecture and material sciences.
The ranking by the British company Quacquarelli Symonds (QS) has been published regularly since 2004 and its main criteria are academic reputation (30% of the overall grade), citation rate (20%), employability (15%) or number of students per teacher (10%). The absolute winner of the world ranking has been the US Massachusetts Institute of Technology (MIT) for 12 consecutive years. The best European university is Cambridge (2nd place) and from continental Europe ETH Zurich (7th place).
This year's evaluation involved 2963 institutions from 104 countries. After narrowing down the selection, 1,499 institutions remained for the ranking, including 83 newcomers. The organizers used a total of 141.6 million citations, 2.1 million academic nominations and 617,000 employer nominations for the ranking.
More information can be found directly on the Quacquarelli Symonds website.

Source: vut.cz/en
Author: Mgr. Petr Kubíček

---