The vice-head of the Institute of Automotive Engineering at the Graz University of Technology visited our faculty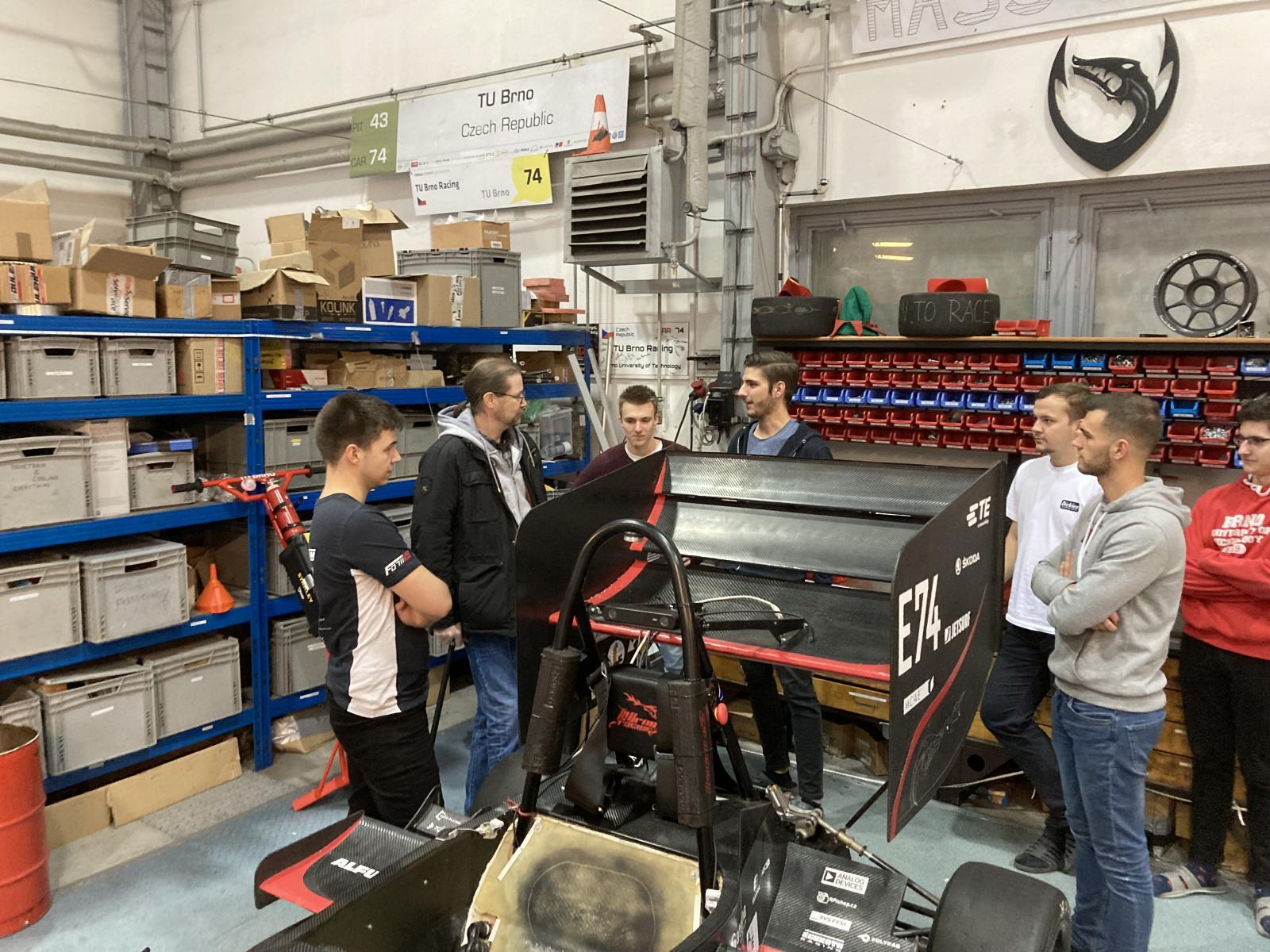 Professor Mario Hirz, the vice-head of the Institute of Automotive Engineering at the Faculty of Mechanical Engineering and Economic Sciences of the Graz University of Technology, was invited to our faculty during 21-22 November 2022 to give two lectures. The first lecture was held as a part of the Lightning Technology course and it focused on automobile electronics. The content of the lecture may have seemed off-topic for such a course, however, it proved to be closely connected to the field of lightning. The lecture provided its listeners with a broad view on how modern sensors see, what current cars are able to see now and what they might be able to see in the future. It also covered topics of using not only visible light, but also other forms of radiation, e.g. IR laser or a microwave radiation.
The second lecture was held on Tuesday as a part of the Technical Challenges and Future Mobility Visions conference. It dealt with the changes in vehicle drives aspiring to carbon neutrality. Mario Hirz explained the efficiency and possibilities of the current combustion engine compared to alternative drives, the electric ones in particular. The lecture discussed mainly the legislation restrictions and technological potentials of individual types of drive, including the emission production covering the whole process of a car manufacturing and operation, and an expected cost of such cars in the near future.
Mario Hirz also met students from the TU Brno Racing team and had a discussion with the constructionists of the student monopost formula. He also visited a newly constructed laboratory of automation and robotization (RICAIP testbed Brno) at the CEITEC.
---