3D-printed cello used by philharmonic master and hockey player alike
Did you know that when a cellist travels with his instrument, he has to buy another ticket? This is quite expensive itself, and even the separate seat may not alleviate the fear of damage to the instrument sometimes worth hundreds of thousands of Czech Korunas. Last spring, a new product appeared on the Czech market that fits into a violin case. To some classical music fans, it might have seemed too bold and perhaps doomed to fail, but a cello from the 3D printer of a BUT graduate raised more than a million CZK in a public collection and it also appeared on the boards of the Brno Philharmonic.


"Vanessa-Mae is not concerned that Stradivari was making violins 400 years ago in a certain way. She tries to innovate and be interesting for the young generation, she tries to play differently," smiles Jan Tobolík into a webcam from the meeting room of his company in Přerov, where he returned after studying at the then Faculty of Electrical Engineering and Informatics at BUT. On the table next to the screen stands the centrepiece of the conversation – a custom cello printed in 100 hours using 3D printing. It lacks the traditional rounded shapes with carved holes and warm lacquered wood, and the fact that it is a musical instrument is apparent thanks to the strings stretched on the red plastic fingerboard.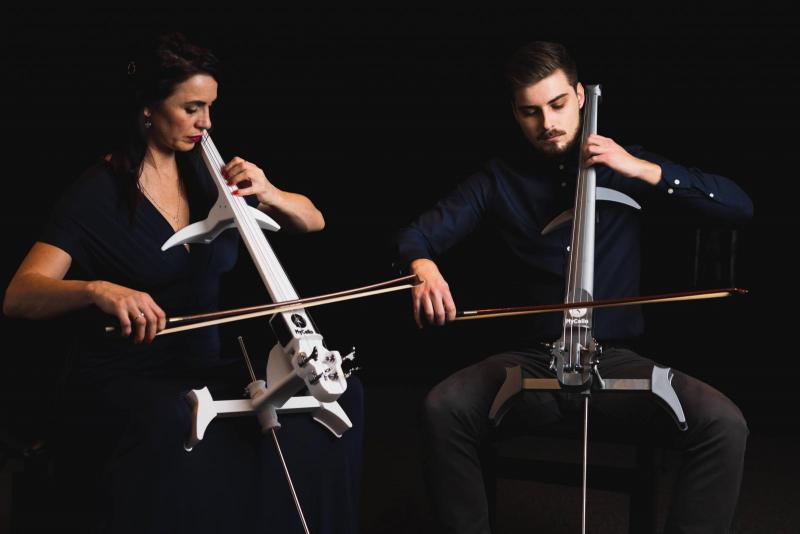 The idea was driven by the coronavirus crisis and the popularity of 3D printing. However, instead of face shields, Jan Tobolík and his colleague Ondřej Kratochvíl eventually started printing musical instruments on the machines. Kratochvíl, who not only plays the cello but also teaches it, came up with the idea. "During the pandemic, my colleague had to be locked up at home and could not practice. Well, he could have, but his neighbours were not overly about it. He wanted to buy a quiet cello, but he failed to find a suitable one on the market," Tobolík recalls last spring.
It was clear to both of them that they had to move the sound of the stringed instrument from the corridors of apartment buildings to headphones, so that not only the neighbours but also the musicians would be satisfied. They designed the cello with only the very essentials needed for playing the instrument, i.e. chest, arm and knee rests, as well as the spike. They installed electronics and sensing elements into the instrument, including headphone and speaker connectors. They can compete in price with the cheapest alternatives on the market, but according to their own words, they surpass them several times over with all their advantages.
Four cellos in a van and stress


"When a colleague of mine needed to go to a concert with a band that had four cellos, they had to take a van. He wanted a cello that you could be folded up like a Swiss pocket knife," Jan Tobolík points out another advantage and adds that their cello fits into a violin-sized case. This will not only help when traveling, but it will also ease the strain on pupils who are bringing an instrument from home to their music lessons.
MyCello
, as the project is called, comes in six sizes and the youngest customers are around five years old.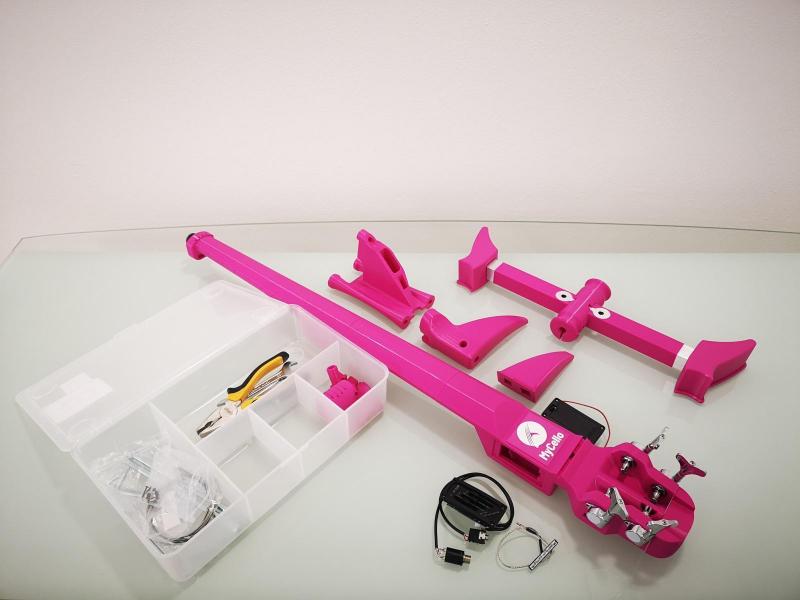 However, the biggest advantage of MyCello is not its flexibility, nor the possibility to have it printed from luminous material, but the option to acquire a high-end instrument that is tailored to the musician. Because cellos do not have frets like a guitar, players move on the strings flawlessly thanks to tactile memory. When the curvature of the place where the musician rests his thumb changes even slightly, he has to get used to the new instrument for a long time before he can master it again.
Swimwear, sunscreen, MyCello
"When we measure about six certain parameters, we can create a relatively cheap copy of a wooden instrument. You can take your MyCello on holiday, play it at home and it does not disturb anyone," points out Jan Tobolík that their ambition is not to replace traditional cellos, but to complement them for those situations where a wooden instrument is not a good fit. "We have a customer who owns a yacht and wants to exercise while vacationing at sea. His wooden cello always came unglued, that is not going to happen with this," laughs the computer scientist.
So are the cellos created by this Přerov-based entrepreneur just an eccentric accessory for your apartment? "It was an honour for me when Pavel Šabacký, concertmaster of the Brno Philharmonic, purchased a MyCello as part of the crowdfunding campaign. This year, after 38 years, he ended his career and during the farewell evening, the quartet played almost half of the pieces on our cello. He played a traditional instrument for 38 years and at the end of his career showed that he was not afraid to explore modern technology," boasts the BUT graduate. A printed cello is not just for professionals: "We have customers who have told us that they were thinking about playing the cello, but they finally went through with it only thanks to our MyCello. One of them is a hockey player from Přerov."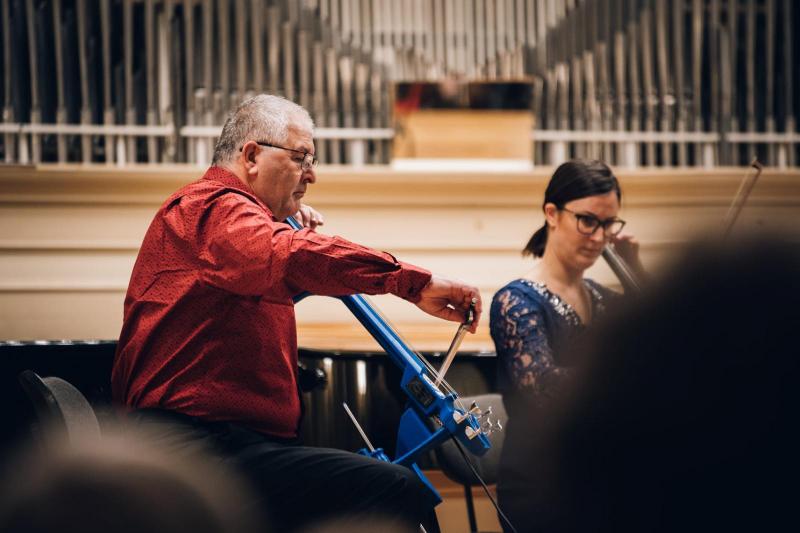 The next step is to try to print metal components, to launch a series with better sensing elements, but also to find out how to set up 3D printing so that the plastic does not muffle the sound, but carries it instead. "We have printed a working double bass prototype. People have asked us if we can make them a viola," admits Jan Tobolík happily, suggesting that if there is enough interest, innovation in musical instruments may not stop at violas.
Source:
vut.cz/en
---