Science
and
research
on
faculty
Next
Centra výzkumu. Prostředí, kde se rodí věda.
Naše fakulta jako jediná v ČR disponuje dvěma regionálními centry výzkumu. Zaměřujeme se jak na silnoproudou elektroniku a elektrotechniku společně s obnovitelnými zdroji elektrické energie nebo jejím uchováváním v centru CVVOZE, tak na komunikační systémy, mikroelektroniku, senzory, mobilní aplikace nebo kybernetickou bezpečnost v centru SIX. Poznejte naše odborníky a začněte spolupráci s námi ještě dnes.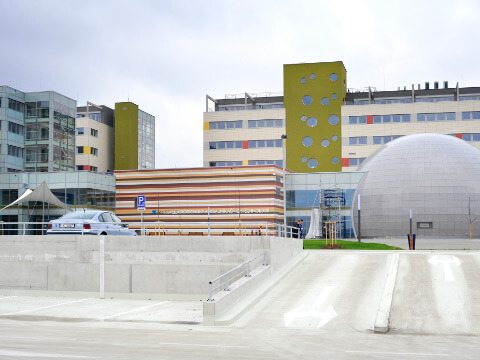 Cooperation with industry partners
Do you solve a problem and need a help or partner?
Ask our experts. We can help you!
More about cooperation